Principal Investigators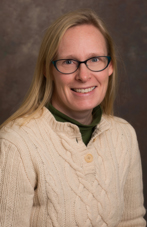 Dana Veron | Associate Professor
Office: 229 Pearson Hall
Phone: (302) 831-4842
E-mail: dveron@udel.edu

Dr. Veron is an associate professor in the College of Earth, Ocean, and Environment. Her research focuses on energetic exchanges between the surface and the atmosphere, boundary layer clouds, sea breeze, wind resource assessment and modeling, and the climate impacts of wind power.
Wei-Jun Cai | Professor
Office: 014 Lammot DuPont
Phone: (302) 831-2839
E-mail: wcai@udel.edu

Dr. Cai has worked on marine carbon cycling for 20 years. His research areas include CaCO3 dissolution and sediment diagenesis in deep sea using microelectrodes (O2, pH and pCO2) and air-sea exchange of CO2 and carbon cycling in coastal oceans. Most recently, his research focuses on the responses of coastal ocean carbon cycle and ecosystem to a changing terrestrial export of carbon and nutrients as well as bottom-water acidification in estuaries and coastal oceans.